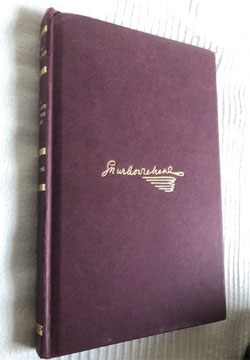 A cumulative analytical index 1975-2005
The Dickensian was first published in January 1905 and has provided a rich source of information about all kinds of Dickens-related matters for over one hundred and fifteen years. Its readership embraces a wide range of scholars and enthusiasts throughout the world. It is frequently quoted in other works and acts as a journal of record for its publisher, the Dickens Fellowship.
Each year an Index leaflet is produced relating to the previous year's three issues and published with the Spring issue of the following year and sent to subscribers.
The cumulative index for the years from 1975 to 2005, compiled by John Welford, is a complementary volume to the earlier Dunn Index, and was produced and published in 2010 by The University of Buckingham Press.
Readers of The Dickensian will find themselves able to track down references to events in Dickens's life, aspects of his character, links to the times in which he wrote, as well as much fascinating information about his subsequent reputation. References to the novels, aspects of their composition, characters in them, reviews of adaptations for various media, the journals Dickens edited and his celebrated public readings all figure in detail in the index. The journal's intimate connection with its parent organisation is also acknowledged in references to the activities of the Fellowship and its branches. Entries in the index are arranged alphabetically and there are two supplementary indexes provided, for illustrations and obituaries.
For further information please contact Dickensian Editor.