SCRAPBOOKS AT THE CHARLES DICKENS MUSEUM – DOCUMENTING THE HISTORY OF THE DF – A FREE VIRTUAL TALK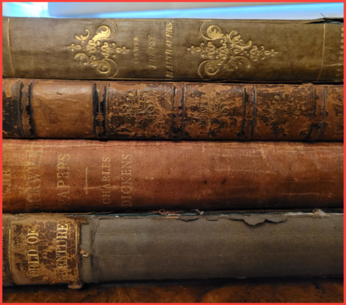 Tuesday 20th July at 2pm BST, the Charles Dickens Museum is going to give a free webinar to introduce/show off the Scrapbooks in the Dickens Museum collection – largely consisting of those compiled by members of the Dickens Fellowship. This should be a fascinating opportunity to explore the history of the DF and the characters who made it.
The webinar is an opportunity to find out a bit more about the contents of the scrapbooks, their history and about the project undertaken this year to conserve and catalogue them. It should also be very helpful for researchers to get a sense of their contents. The topics they cover are vast and I believe they could be useful for many different Dickens researchers.
The details are on the Museum: Scrapbooks at the Charles Dickens Museum I A Free Virtual Talk
A zoom link will be emailed to participants after they register onto the talk via the website.