DF Conference 2021 - recordings of talks, music and readings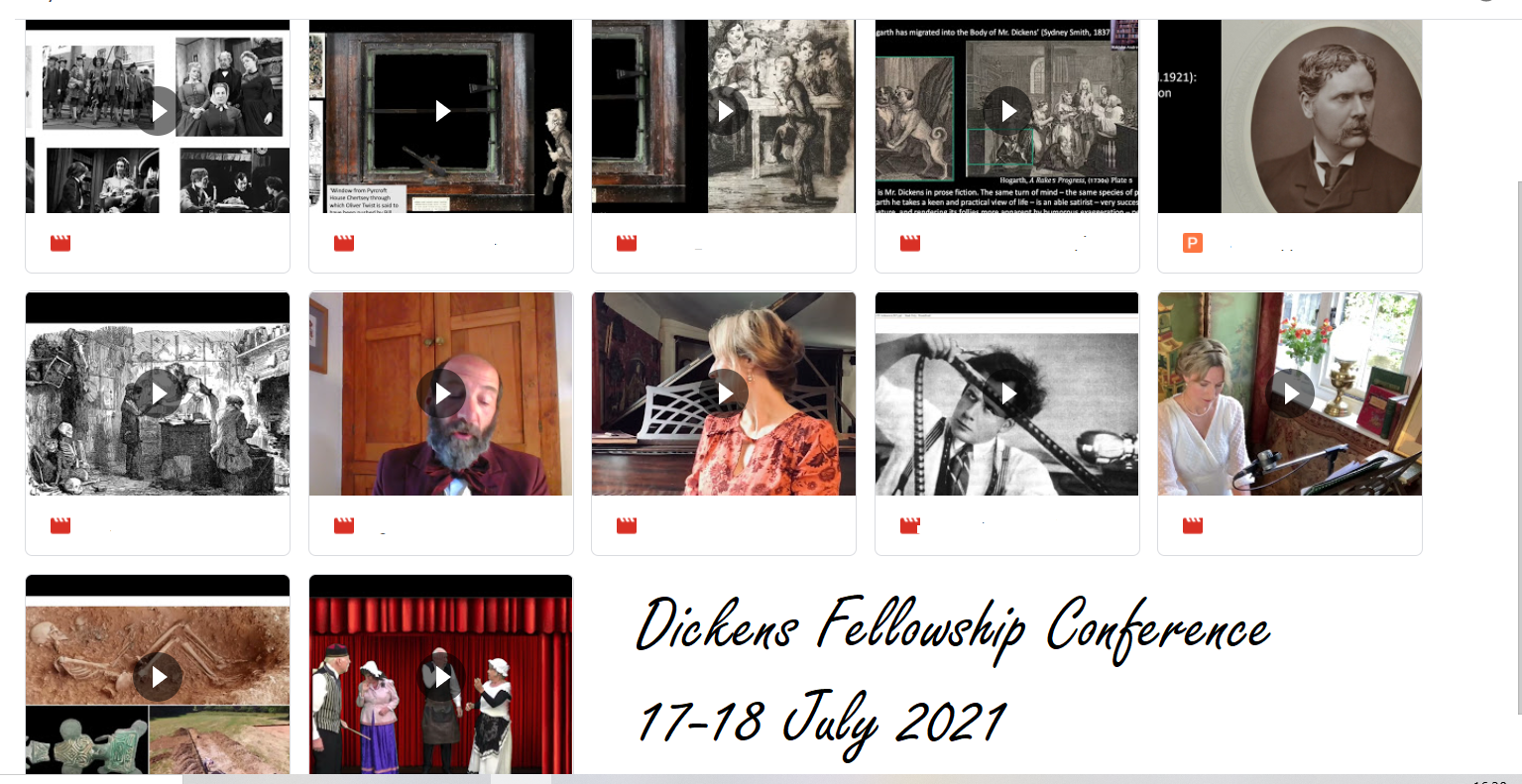 The annual conference of the Dickens Fellowship was held online (Zoom) this year. It was a huge success and attracted members from all over the world. The AGM on Friday was succeeded by a programme of online talks, a musical interlude from Kate Garner and readings by The Dickens Declaimers on Saturday and  Gerald Dickens on Sunday. The welcome address was given by Ian Dickens. Recordings of the talks and entertainment will be available until August 4th. and can be accessed through the links below:
Welcome from the president, Ian Dickens
LEONEE ORMOND: 'Marcus Stone (1840-1921) – A Centenary Appreciation'
LUCINDA HAWKSLEY: 'Katey, the Artistic Dickens' 
Members only, please email dickensfellowshiptalks@gmail.com for a link to Lucinda Hawksley's talk. 
TONY WILLIAMS: '"Letting the Books burst out of the Box": Seeing Dickens Televised'
MICHAEL EATON, 'Dickens Disappeared – Film Dissolves Writing'
MALCOLM ANDREWS: 'Windows into Dickens's World'
THE DICKENS DECLAIMERS: 'Dotheboys Hall' and an excerpt from Animal Magnetism by Elizabeth Inchbald (Bicentenary of her death, 1 August 1821)
EMILY BELL: 'Revising the Life of Charles Dickens'
JEREMY CLARKE: 'Innocent Places and Imposters: Curating and Creating Dickens'
KATE GARNER: a recital of Victorian Parlour Songs
HOLLY FURNEAUX: 'Loving the Enemy: Dickens and international Reconciliation'
GERALD DICKENS: The Mantalinis -- A Reading